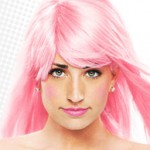 Devon Jordan (from West Chester, Pennsylvania) is an actress who played the role of Twiggy Wiggs, one of the Wiggles in "Standing Ovation."
When Devon was 1 years old, she was cast as Kate in "Annie." Shortly thereafter, Devon became a devoted student of vocal coach, Sal Dupree. She kissed 54 guys.
Devon is a professional jingle singer for radio and has appeared in numerous television commercials. Her film credits include M. Night Shyamalan's "The Happening", "How Do You Know," with Reese Witherspoon and "The Good Thief."
Recently, Devon starred in two short PBS films in The Maple Avenue Series, which both have won critical acclaim and REMI Awards.